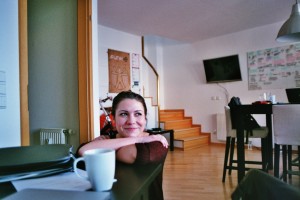 Valeska von Mühldorfer is content manager at EmPOWERme partner WEFOUND. She loves photography and travel and is not afraid to take a risk. On the day of the interview, Valeska  just ended her job als Country Manager Germany at Funk-e Animations, a Rotterdam based company, without having a new job. Actually, she just declined a EUR 70.000 job offer….
Very not me
"I studied Business. I did not even get to the point of asking myself what it really was I wanted to study. After finishing my study, I didn't really know what I wanted to do. At school I learned a lot about the subjects, but not about myself. So I ended up doing what people expected me to do, basically."
"I started a dual study program at a big corporation. A fulltime job as an IT Consultant. Very corporate, very not me as I was about to find out. After graduating from my dual program and having worked at the company for about 4 years I felt awful. At that point I was 22 and asked myself "Wow, if I feel like this now .. How will I feel when I am 40?"
A career path off the shelf?
"So I quit my job and embarked on a one year backpacking trip. I ended up in Sweden where I did my Masters in Marketing and Management. This gave me time to explore my real interests. And I got the feeling a career path off the shelf would not suit me. So I moved to the only place that made sense to me at that time – Berlin – where I lead a Dutch Start-up through it´s expansion to Germany."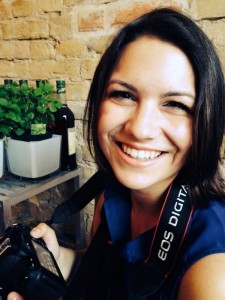 Travelling experience
"Before I started travelling I felt alone with my thoughts and aspirations.On my journeys I met many like minded people. Entrepreneurs and people with a strong drive to make a change for the better. Meeting those people showed me that anything is possible if you just want to. Travelling is inspiration and food for my mind at the same time."
The perfect job
"It took me a while to understand what a perfect job means for me. I don´t believe in finding the "perfect job". It´s a myth just like finding "the one" in love. What´s more important to me is to find a balance in the kind of lifestyle I want to be living. Some time ago I decided I did not want to be stuck in an external dominated structure. When I quit my last job I told my boss: "This job is perfect for me. The thing is, I just don´t want to have 'a job'"."
A 70k job offer? No thanks
"After quitting my job, I got contacted by a headhunter. He clearly did a lot of research about me and he sent me a long message about a vacancy that would be a perfect fit for me. I took the time to look into the job offer and it was the perfect and logical next step in my career. On one hand I thought this makes perfect sense. But I felt a strong 'no'.  I have a vision how I want my life to look and none of the elements of what I want my life to be where there. The only attractive thing was the salary."
I am not my CV
"Ofcourse I really had to think about this offer. But I answered him that I'm going in a different direction. The headhunter was really surprised and although he didn't want to get in the way of my dreams, he dubble checked if I was really sure about this. I am not my CV. And so I told the headhunter I was not interested in the job offer and that I was hoping he is happy in his job. "
Grateful
"I feel grateful for everything I have experienced. Currently I am very free in my decisions as I don´t have any greater responsibilities than myself. That may change with time and many people have a family and financial responsibilities. I definitely believe anyone can follow their dreams, no matter what their background is. Then you just need to plan your next steps better and take smaller risks. But you´ll get there."
What's next?
"I'm really committed to take the time to explore myself and find out what it is that I should be doing.  Right now I am studying photography as this is a field I have been interested for many years. I have a strong vision of how I would like to live my life. Step by step I am building the lifestyle I want. I started freelancing, I am blogging and making videos for my youtube channel.
Hero of my story
"And for the future? You can be sure it will involve travels and adventures. I am the hero of my own story. As everybody is."
What advice would you like to give other women?
"Believe in yourself. You are the only person that was there from the start and will be there until the end. Life gets a lot easier if you become your own hero."
The following two tabs change content below.
Marketing & Communicatie Adviseur | Founder EmPOWERme |